Y.A.C.H.T.

"YACHT, May Excitement fill your Sails and Catch the Ham Radio Wave as we Ship our Signal around the World" Promoting the enjoyment of Ham Radio with emphasis on youth.

Our purpose is to expand horizons in the field of communications along with general and advanced ham radio techniques, and to foster a greater appreciation of the role they play in the overall hobby of amateur radio, as well as giving kids a challenge and enjoyment. We have 302 members in 32 states and 9 countries. Come sail with us, and join our echolink nets. Keep YACHT a "force" in the field of youth ham radio.
*Echolink net Sat. 7pm CST on <YACHT> conference #954283* Weekly YACHT NEWS mailed to members. Check out our current webpage listed above left. This one will be updated from time to time with current info.


Interested in Joining a fast growing team? Click <Join> link or contact kg8cx@new.rr.com hams ages 7 to 20 welcome to join the youth division and receive a nice certificate and YTM #
An older experienced ham? Join our YACHT adult group.




Y-oung A-mateurs C-ommunications H-am T-eam
Youth & Ham Radio, the future of our beloved Amateur Radio Service. Give them your support.
Have a Productive and Successful Year....
NEW WEBPAGE BELOW WITH MORE FEATURES

Double click here to edit this text.
Double click here to edit this text.
YOUTH NETS..
*YACHT Net, Sat. 7pm CST on <YACHT> conference server #954283
*MO Skywarn Youth Net
Sun. 7:30pm N0NWS-R
*Miami Co. (IN) youth net

*Central AZ Youth Net KJ7GSJ net control - Sun. 7pm on YACHT conference server
*YACHT chat groups, M-F at 7pm on YACHT server

Chris Brault KD8YVJ YTM109 is the ARRL Hiram Percy Maxim young award winner for 2016. YACHT sends its heartiest congratulations. Chris received the 2020 Newsline Young Ham of the Year. His QRZ page is http://www.qrz.com/db/kd8yvj
He is now 17 and about to finish up his final year at H.S.

Original Hammies group from So. Africa. 2015


YACHT pizza party at 2016 Hamvention. 40 young hams and parents attended. Many new friendships made.

Interested in creating a webpage of your own. Please consider Webstarts which I use for this site and W8PIF. Excellent, easy and fun to work with.
https://www.webstarts.com

N1SPY Tommy YTM128 is now an Extra class.


Ed speaking to the 2016 Youth Forum about the pizza party.

Another batch of new young hams from South Africa

Shelby KD9FYV, YTM131 with his new YACHT cap at Field Day in Menominee.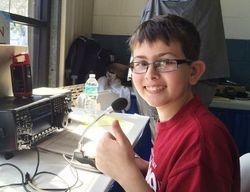 School webpage from Atlanta, TX http://KA5AHS.ORG
The Goodson family monitors here, all 5 of them.

Primary Net Control: KG8CX with occasional youth controls


*NEW YACHT WEBSITE* http://yacht.younghams.org
check out our new page complete with photos, newsletter samples, and much more. Jerry W5BFF created the site which is now maintained by KG8CX. I'm currently unable to modify the site.

Double click here to edit this text.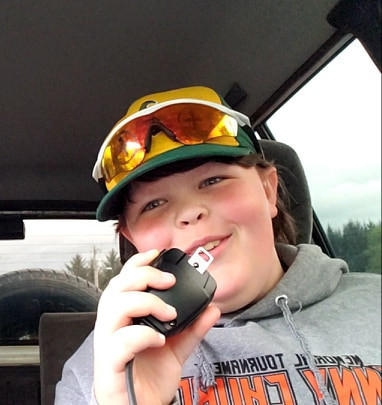 One of our youngest members, Anastasia KI5KGE, age 8. We have three other 8 year olds in YACHT

And they are: James KN6IPL, Max KD9NZB, Jacob KD9KYU. Look them up on QRZ
-------------------------------------------

One of our young hams has been appointed the ARRL Youth Coordinator for WI... K9ZN Etienne. Here he is pictured at HRO Milwaukee in 2019 just after passing his Extra exam. He is on the right, store mgr on left.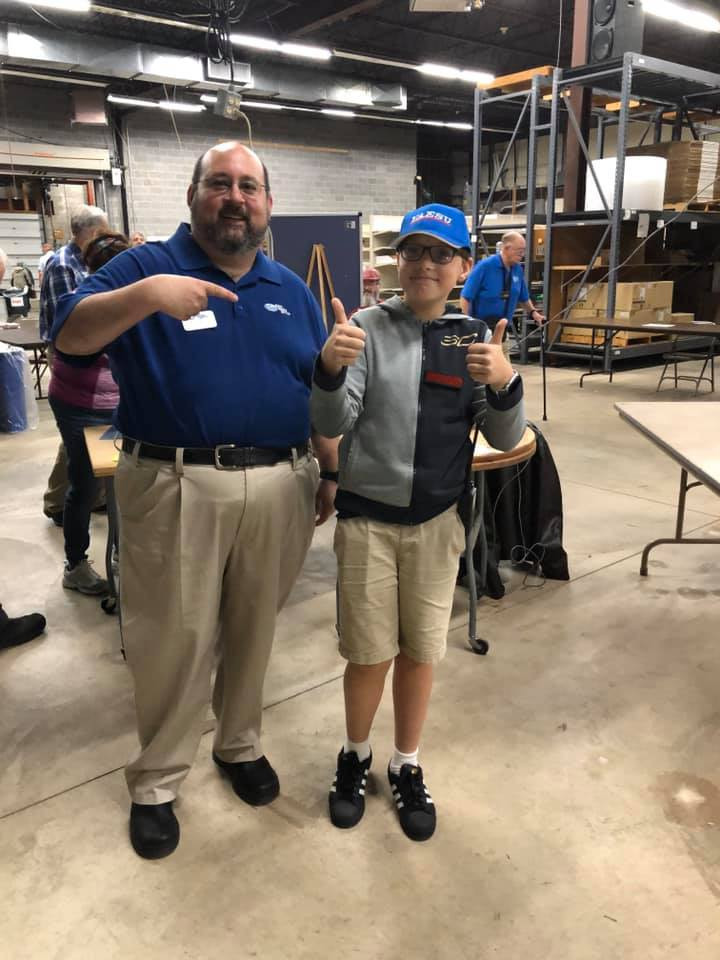 Click here to see James KN6IPL conduct his first net control as an 8 yr old new ham.
------------------------------------------------------

------------------------------------------------------

Katie KE8LQR and her mom KB8VAQ both YACHT members

------------------------------------------------------